Charles Reisner|Buster Keaton
Buster Keaton|Tom McGuire|Ernest Torrence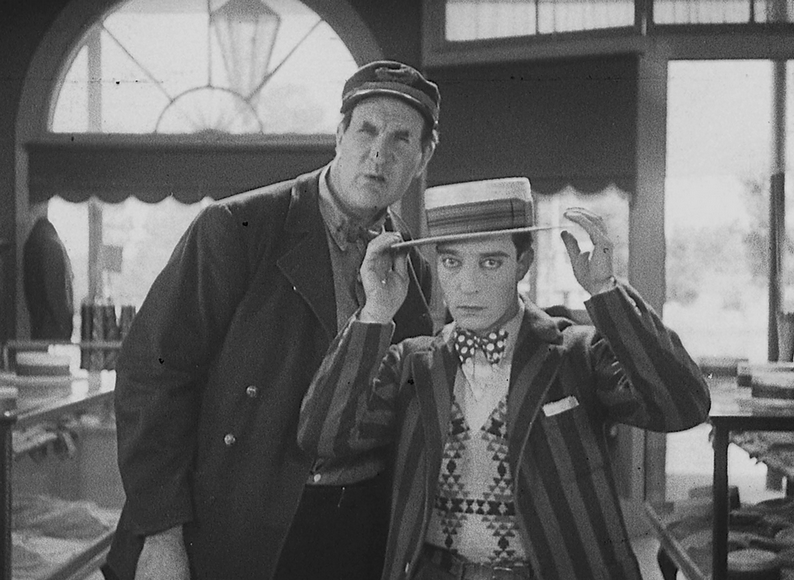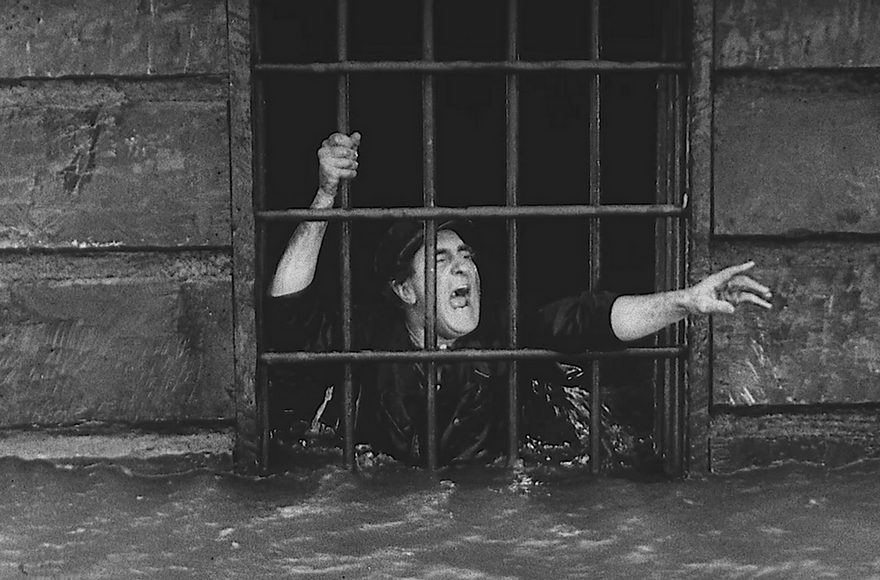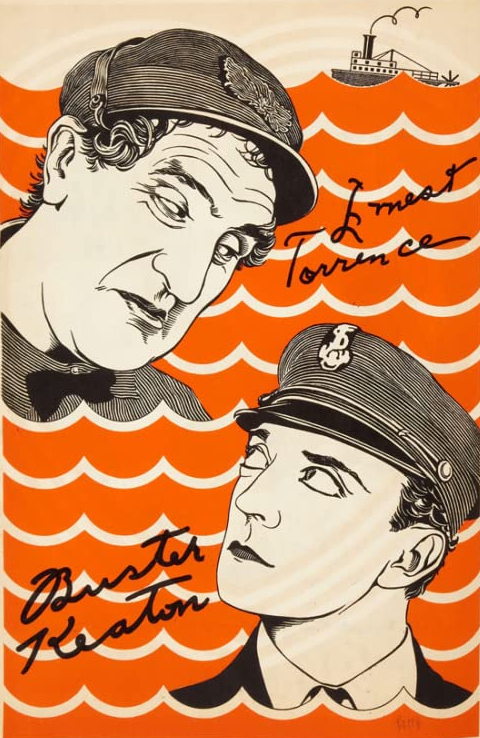 STEAMBOAT BILL JR
, released in 1928, was the final feature film made by Buster Keaton's independent production company, whose output had included such classics as
The General
(screened by The Eclectic Cinema in March 2022) and
Go West
. Afterwards, Keaton, in financial difficulties and with his company dissolved, was forced to sign a contract with MGM. He was quickly swallowed up by the studio system, and the golden age of Buster Keaton comedies was over.
This film is now regarded as one of the finest features of the period, and some of its iconic scenes – especially the one where the facade of a house collapses in a storm onto the Keaton character, who is saved from death only by the fortunate position of the attic window – have been much imitated since in other, more recent films. Keaton, of course, did his own stunts, and the facade, in this film, weighed in at two tons!
It's likely you've seen a clip of that scene before, but the whole film is a treat. The storyline is that Junior returns from his studies in Boston to see his estranged father whose steamboat business is on the brink of collapse, facing impossible competition from a brand new steamboat owned by the local bigwig, JJ King. Now, it just turns out that King's daughter was a fellow student and love interest of Junior's, and she has also just returned home from Boston. The scene is set for much animosity between the steamboat clans, with the wimpish Junior very much in the middle, especially as Junior is such an obvious disappointment to his father for not turning out to be the tall, masculine hunk he had imagined.
Of course, Keaton, our reluctant and unlikely hero, saves the day, battling fearlessly against wind and water, to reconcile with his father, patch-up relations between the steamboat moguls, and (needless to say) get the girl.
Expensive to produce – you need to see it to really understand why - it was a financial box-office failure and the last nail in the coffin for Buster Keaton Productions. Fortunately, the film has been preserved and restored for us still to enjoy today as a classic of the silent era.
24 October 2022
MONDAY
19:30