Carey Mulligan
|
Bo Burnham
|
Alison Brie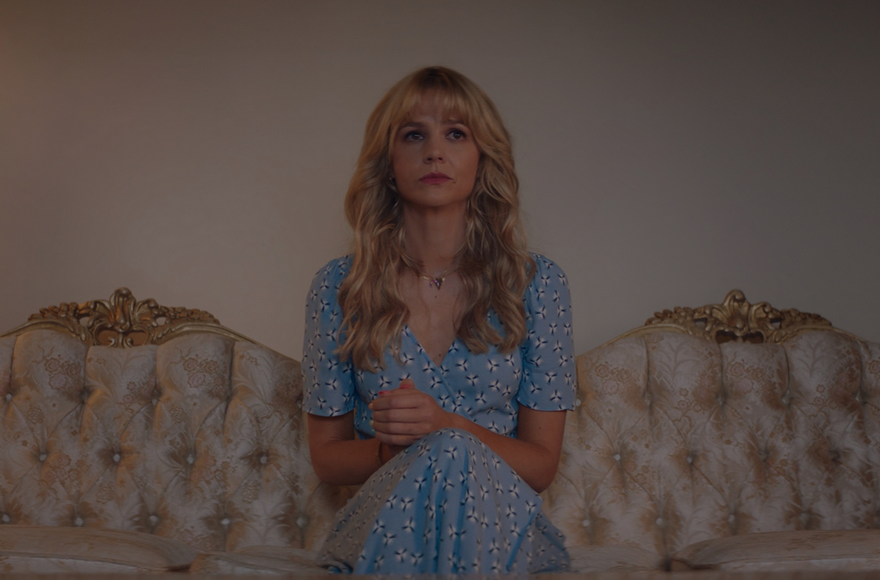 CASSIE is 30. She dropped out of Med School, lives back at home and has a dead-end job in a coffee shop. Her only friend seems to be her boss (female), who tolerates her erratic work performance. At night she cruises the bars and clubs apparently getting so drunk she can hardly function. More often than not she receives an offer of help to get home by some random man in the bar. Usually 'home' turns out to be the man's apartment.
Her parents are worried, but clueless. Cassie is evidently depressed and deeply scarred by an incident in the past in which Nina, her best friend at Med School, became the object of male attention
in the worst of ways
.
Cassie is certainly depressed and scarred, but she is also angry, and she is not drunk – as the men in her life find out to their cost.
Written and directed by Emerald Fennell, the British actor who may be familiar from appearances as Camilla in The Crown, Elsa in The Danish Girl, as well as in numerous TV dramas, this is her feature debut as director.
The tone of the film shifts between playful and serious, and having been lulled into playing along with the playful, the viewer is drawn up sharply by the switch to serious. The message is very clear (and all too topical): many men become sexual predators, especially when their prey seems weak or vulnerable - but it's a message delivered in a very imaginative and often amusing way.
And, not forgetting, of course, that Cassie is played by Carey Mulligan – brilliantly.
Required viewing for all men planning a night on the town!
12 September 2022
MONDAY
19:30