The Bride of Frankenstein
PG
Boris Karloff|Colin Clive|Elsa Lanchester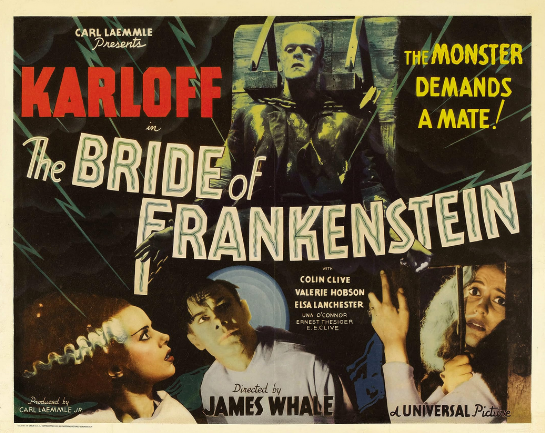 The sequel was being planned almost as soon as
Frankenstein
was released. James Whale, director of the first film, was initially unreceptive to directing a second. Eventually, he was persuaded, but the script for the film was written, re-written and revised several times by various screen-writers, leading to a significant delay. This also meant that the second film was subject to the full force of the Hays Code, entailing further revisions, even during production.
Karloff returns as the monster, as do actors playing several other characters. The
pièce de résistance
here, of course, is the eventual unwrapping of Elsa Lanchester as the Bride herself, whose now iconic appearance is a triumph of costume design, facial expression and hairdressing.
This is reckoned to be the best sequel ever made and, perhaps, also Whale's finest film.
16 October 2023
MONDAY
19:30
Playhouse Joan Cross Room (JCR) Screen
Tickets £10.00 | Audience limit: 30