Boris Karloff|Colin Clive|Mae Clarke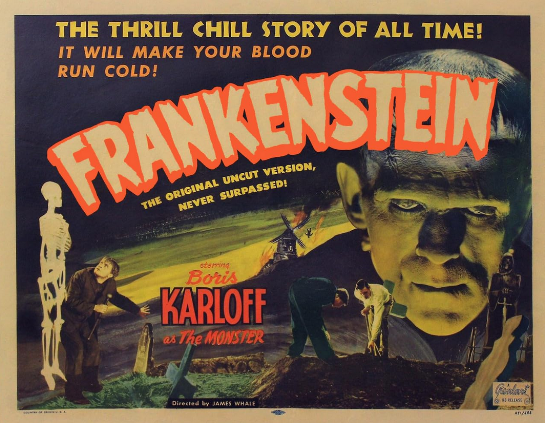 This is the very first Frankenstein film, released in 1931 by Universal, closely following its success with
Dracula
, released earlier the same year.
Boris Karloff, of course, is the monster (instantly recognisable nowadays), created by Frankenstein is his laboratory, whose design has itself since become
de rigueur
for any 'mad' scientist's workplace.
The thing is, have you actually seen the whole of this film? The bit where the monster shows signs of life - "It's alive! It's alive!" - probably. The bit where the monster meets the little girl by the lake – perhaps. Or did you get confused with a later version, or with Mel Brookes'
Young Frankenstein
(1974)?
Now is your chance to see a restored version of the original film, alongside its first sequel,
The Bride of Frankenstein
(1935).
16 October 2023
MONDAY
19:30
Playhouse Joan Cross Room (JCR) Screen
Tickets £10.00 | Audience limit: 30