Dirk Bogarde|Björn Andresen|Romolo Valli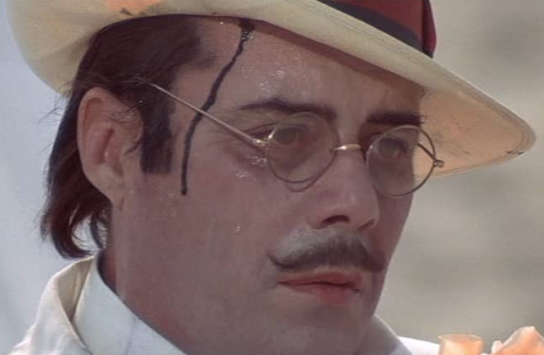 LONG BEFORE
Brokeback Mountain
, there was
Death in Venice
, made half a century ago by the unashamedly queer Italian film director Luchino Visconti. It's classic arthouse, with a big star, Dirk Bogarde, though he remained closeted throughout his lifetime. Bogarde had previously starred in Visconti's
The Damned
in 1969 and would go on to play opposite Charlotte Rampling in
The Night Porter
in 1974.
Death in Venice
is adapted from the novella of the same name by Thomas Mann, in which an ageing writer (Gustav von Aschenbach) comes to Venice and becomes fascinated by the beauty of a boy, who is staying with his family in the same hotel. In the film Aschenbach is a composer, thus providing the opportunity for Visconti to draw heavily on the haunting music of Gustav Mahler.
It's a tremendously atmospheric piece, with Bogarde the very picture of ill-health, anguish and desperate longing. The object of the latter is Tadzio, a lithe fifteen year-old boy, who seems bored with his family holiday, but enjoys swimming and playing on the beach at the Lido. He seems distant, yet very much aware of Aschenbach's interest in him, though nothing happens between them.
Tadzio, played by the (then) unknown Bj
ö
rn Andresen became very much the star of the film, which is probably what Visconti intended, famously calling him 'the most beautiful boy in the world'.