4 September 2023
MONDAY
19:30
Tickets £7.50
UK/USA | 2018 119 minutes
Olivia Colman|Rachel Weisz|Emma Stone
This did very well at the Oscars in 2019, and the Best Actress award was won by Olivia Colman for her role as Queen Anne.
The narrative centres on Anne's relationship with her confidante Sarah Churchill (Rachel Weisz), whose influence over the Queen has made her the effective ruler of Great Britain back in 1705. Anne is in poor mental and physical health, so this arrangement works well until the sudden arrival of Sarah's impoverished cousin, Abigail (Emma Stone).
Time to see this, or see it again, back on the big screen.
11 September 2023
MONDAY
19:30
Tickets £7.50
Blade Runner
(The Final Cut)
15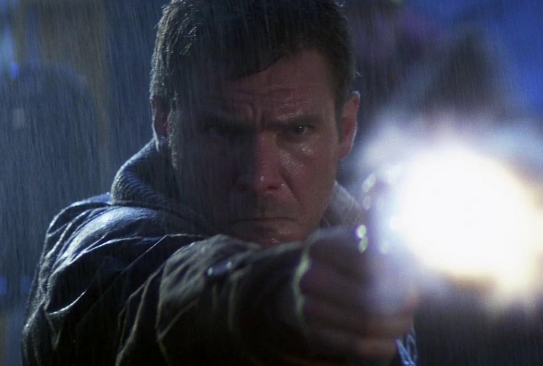 Harrison Ford|Rutger Hauer|Sean Young
This was Ridley Scott's third feature, following the success of his earlier sci-fi adventure Alien (1979). Blade Runner, though, was on a much higher budget and involved a darker, more complex narrative, adapted from Philip K. Dick's novel Do Androids Dream of Electric Sheep? The urban world created in the film is one of the early examples of the cyberpunk style.
So what's it about? Synthetic humanoid beings (known as replicants) are manufactured to be used as workers in space colonies. If they should escape back to Earth, they are hunted down and terminated by a blade runner. Harrison Ford is persuaded to hunt down four particularly advanced replicants who are believed to have infiltrated human society.
This film is now regarded as one of the best sci-fi features ever made.
18 September 2023
MONDAY
19:30
Tickets £7.50
Paprika
15
screened with English subtitles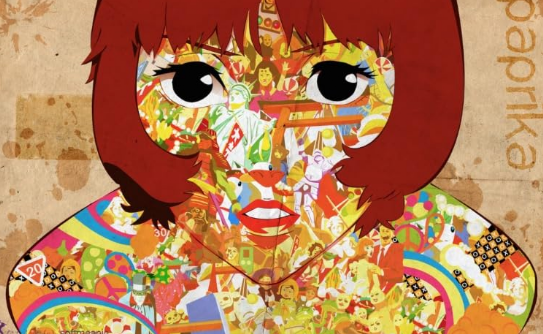 This is the final anime made by Satoshi Kon, also known for
Perfect Blue
(1997) and
Tokyo Godfathers
(2003). The narrative involves a device that allows the user to view other people's dreams. Still in development, it has yet to be equipped with appropriate security features and, unfortunately, one of them is stolen, allowing the thief free access to enter anyone's dreams. Mayhem ensues, dreams and reality get mixed up, and the race is on to recover the rogue device.
It is the hugely imaginative animation, though, that brings most pleasure, the dream sequences in particular. The nightmarish street parade of freakish characters in eye-popping colours is an experience not to be missed!
2 October 2023
MONDAY
19:30
Playhouse Joan Cross Room (JCR) Screen
Tickets £6.00 | Audience limit: 30
Monica Vitti|Richard Harris

Antonioni's first colour film, and the last of four he made with Monica Vitti, was released to great acclaim in 1964.
The setting is mainly the industrial landscape of Ravenna: lots of smoke, steam, fog and pollution. The chosen colour palette reflects this, as does the sound design. Giuliana (Vitti) is married to a factory manager and is introduced to Corrado (Richard Harris) whose late father had owned the factory. The two share an immediate attraction, finding they are both restless and unsettled. But Giuliana seems to be suffering PTSD, following a car accident, and has difficulty coping with everyday life. Corrado appears more understanding of her plight than her husband.
This is no ordinary story of an extra-marital affair, and certainly not the 'bodice-ripper' suggested by the trailer.
16 October 2023
MONDAY
19:30
Playhouse Joan Cross Room (JCR) Screen
Tickets £10.00 | Audience limit: 30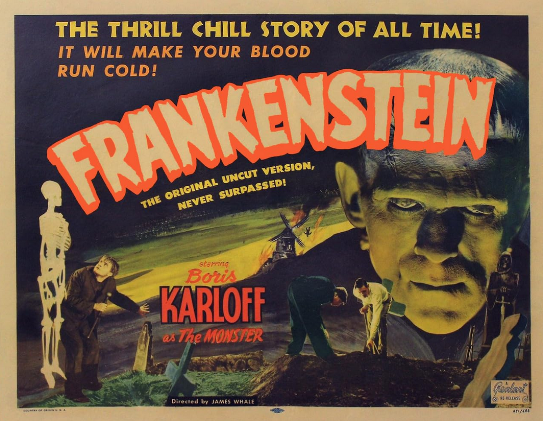 Boris Karloff|Colin Clive|Mae Clarke

This is the very first Frankenstein film, released in 1931 by Universal, closely following its success with
Dracula
, released earlier the same year.
Boris Karloff, of course, is the monster (instantly recognisable nowadays), created by Frankenstein is his laboratory, whose design has itself since become
de rigueur
for any 'mad' scientist's workplace.
The thing is, have you actually seen the whole of this film? The bit where the monster shows signs of life - "It's alive! It's alive!" - probably. The bit where the monster meets the little girl by the lake – perhaps. Or did you get confused with a later version, or with Mel Brookes'
Young Frankenstein
(1974)?
Now is your chance to see a restored version of the original film, alongside its first sequel,
The Bride of Frankenstein
(1935).
These double-bill
films
cannot
There will be an interval of about 20 minutes between films
The Bride of Frankenstein
PG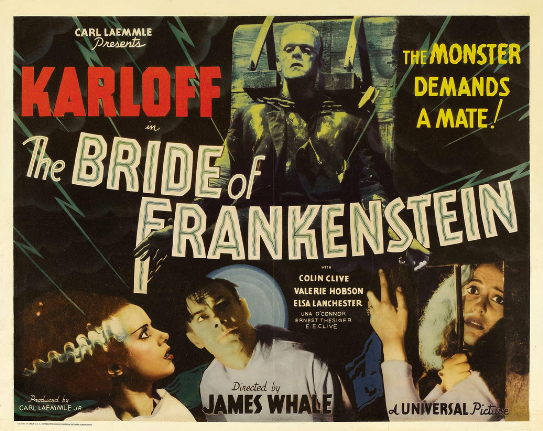 Boris Karloff|Colin Clive|Elsa Lanchester

James Whale, director of the first Frankenstein film, was initially unreceptive to directing a second. Eventually, he was persuaded, but the script for the film was written, re-written and revised several times by various screen-writers, leading to a significant delay. This also meant that the second film was subject to the full force of the Hays Code, entailing further revisions, even during production.
Karloff returns as the monster, as do actors playing several other characters. The
pièce de résistance
here, of course, is the eventual unwrapping of Elsa Lanchester as the Bride herself, whose now iconic appearance is a triumph of costume design, facial expression and hairdressing.
This is reckoned to be the best sequel ever made and, perhaps, also Whale's finest film.
These double-bill
films
cannot
30 October 2023
MONDAY
19:30
Julie Christie|Donald Sutherland

Released fifty years ago, this was Nicolas Roeg's third feature, following closely behind
Performance
(1970) and
Walkabout
(1971). Starring Julie Christie and Donald Sutherland, it is a 'psychic thriller' exploring the grief experienced by a couple following the accidental drowning of their young daughter. They head to Venice for a change of scene, only to find still more poignant reminders of their loss.
Generally well received on release, the film has grown in stature over the years, with even some of its early critics since modifying their positions. After half a century, it's time to re-appraise this influential British film.